Home » 2011 » September » 5 » Comatose Vigil to release new album
---
3:27 PM
Comatose Vigil to release new album
The second, long-awaited album from the leading Russian funeral doom metal band Comatose Vigil!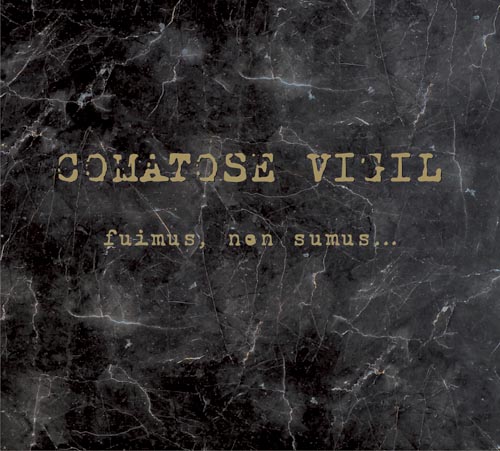 During more than five years since their mini-CD "Narcosis" the band have changed their line-up several times for various gigs, but finally they returned to the original line-up which recorded the debut CD, the one which made the band famous. With this classical line-up (ZiGR - keyboards, ViG'iLL - guitars, bass, A.K. iEzor – vocals, drums) they have recorded the brand new album «Fuimus, Non Sumus…».
The recording was performed at Primordial Studio (Russia), famous for work with Revelations of Rain, Abstract Spirit, Who Dies In Siberian Slush. Mastering was done by Greg Chandler (from Esoteric) at Priory Recording Studios (UK).
The CD contains three absolutely new compositions with total length of 75'35"! Continuing traditions of cold and monumentally dark sound the music of Comatose Vigil became more mature and solid. The sound became more powerful, deep and transparent while small details are more distinguishable which crowns this enchanting material. The work can be considered as one of the best examples of funeral doom metal!
The album is issued as a noble limited edition digipack containing a booklet, and a hand-numbered inlay with band photo and musicians original signatures!
Views:
710
|
|
|