Home » 2012 » March » 12 » Hypnotic Dirge Records announce new releases
---
7:18 PM
Hypnotic Dirge Records announce new releases
Old Forgotten Lands, and Stroszek albums are NOW AVAILABLE!

Today is the official release date of the new HDR albums from Old Forgotten Lands and Stroszek.
For those who are unfamiliar with the projects, there are some video links on this newsletter to some tracks from the new albums!
Furthermore, the official roster pages of these two artists on the HDR website provides a biography, streaming music, and photos.
You can order the albums here:
HDR - 021 : Old Forgotten Lands - Primal
HDR - 022 : Stroszek - Sound Graveyard Bound
MORE INFO:
***********************************************************************************************
Old Forgotten Lands - Primal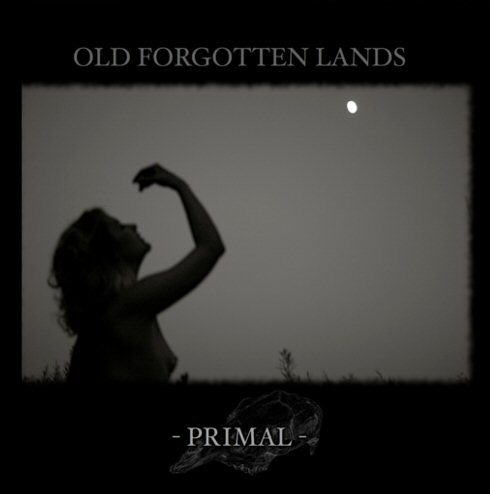 I - Hour of the Wolves
II - Song of the Dens
III - A Revelation of Once Obscured Stars
IV - Renewable Neverending...
V - ...With Each Prevailing Wind
VI - Lakewood
VII - Old Forgotten Lands
VIII - Death of an Estranged Earth
IX - Risen Tide
X - Atop the Mystic Mountain (remastered)

Released: March 10th, 2012
Catalog Number HDR - 021
Release Type: Full-Length Album
Total Playing Time: 59:27
Quantity: 300 Copies
CD Type: Professionally-manafactured CD
Packaging: Standard Jewel Case with 12 Page Booklet


Primal - having existed from the beginning; in an earliest or original stage or state; "aboriginal forests"; "primal eras before the appearance of life on earth"; "the forest primeval"; "primordial matter"; "primordial forms of life"
After some early releases on EEE Recordings, followed by the split album 'Equinox' on Hypnotic Dirge Records in 2009, Old Forgotten Lands' much-awaited full-length album 'Primal' finally sees the light of day. Whereas the older material was more synth-based ambient, the new material shows a nice progression from musician Elan O'Neal, and has a much more natural and organic feeling. Making use of various unique instruments such as a Tibetan singing bowl, a tambourine, wooden flute, violin, timpani, maracas, among others, as well as the use of field recordings, acoustic guitar, synth, and minimum vocals, when all is said and done, this is an ambitious and well-executed album spanning almost an hour in length. Primal also features guest appearances from some prolific special guests. Overall, this is a fantastic and diverse album which shows incredible maturity in a genre which can sometimes become repetitive and mundane, and should be definitely be appreciated by all fans of ambient, neo-folk, and experimental music.
BUY HERE
DOWNLOAD THREE TRACK SAMPLER
READ ALBUM PRESS RELEASE
Listen to the track: '...with each prevailing wind' :
http://www.youtube.com/watch?v=321CHlg_96c
Listen to the track 'Old Forgotten Lands' :
http://www.youtube.com/watch?v=cxqxU6uMuBw
***********************************************************************************************
Stroszek - Sound Graveyard Bound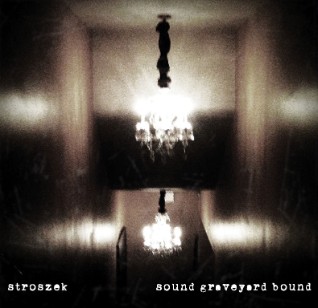 I - can't make things undone
II - shipwreck
III - hope i'll never know
IV - leftover
V - self-closure
VI - adrift
VII - spirits dwell
VIII - crows
IX - if the world hadn't gone insane (Mike Johnson Cover)
Released:
March 10th, 2012
Catalog Number
HDR - 022
Release Type:
Full-Length Album
Total Playing Time:
43:51
Quantity:
300 Copies
CD Type:
Professionally-manafactured CD
Packaging:
Standard Jewel Case with 4 Page Booklet
Picking up where they left off on 2009's 'life failures made music', the Italian three-piece headed by Claudio Alcara (also guitarist of famous black metal band Frostmoon Eclipse) makes their Hypnotic Dirge Records debut with the new album 'sound graveyard bound' Mixing various influences including Tom Waits, and Johnny Cash, Stroszek is certainly not a typical band you'd expect to hear from someone coming from a black metal background. Instead, Stroszek is often described by its frontman as "old music for old people" but could also be described as melancholic acoustic rock with influences from american folk music and (real) country music. However, interlaced among the sombre mood and melancholy, there are also uplifting guitar solos, intricate and powerful guitar work, and a truly relaxing atmosphere.
Combining a bleak depression with absolutely beautiful melodies to drift away to, Stroszek is a project to enjoy during moments of introspection and quiet evenings. The album also includes a cover of Mike Johnson's track 'If the world hadn't gone insane' as well as the beautiful female vocals of 'Nat' on the track 'Spirits Dwell.' Absolutely recommended!!
BUY HERE
DOWNLOAD 3 TRACK ALBUM SAMPLER
READ INTERVIEW W. HEATHEN HARVEST (02/16/2012)
Watch the music video for 'spirits dwell' ft. nat:
http://www.youtube.com/watch?v=QfZ56LFtl5U
Watch the music video for 'Can't make things undone'' :
http://www.youtube.com/watch?v=AsGpVLnDrsY
Listen to the track crows' :
http://www.youtube.com/watch?v=KZ55aVy7HFc
DOWNLOAD FREE EP - "a break in the day"
HERE
Views:
555
|
|
|