Home » 2011 » March » 17 » New release on Inhuman Homicide Records
---
6:29 PM
New release on Inhuman Homicide Records
BBARBAPAPPA BUTCHERY / BUTCHERED BEYOND RECOGNITION / RED CUM 3way split coming soon!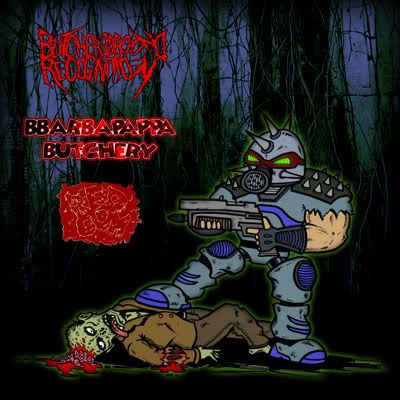 INH036 : This is a true grind violence 3way split !!!!!!!
BBARBAPAPPA BUTCHERY (France) deliver 11 new exclusives tracks, a return to the basics with short fast and murderous goregrind songs. Fun and hateful lyrics against MEMEL55 !!!!!
BUTCHERED BEYOND RECOGNITION is an ultraviolent deathgrind dual from US, alternating growls and screams.
RED CUM is a porn goregrind one-man project from Italy.
Released on pro-cdr.
Views:
553
|
|
|